Programming
Programming Grids
The following are the most concrete programming schedules you will see before the convention... but remember that everything is carved in jello until it actually happens! These are pdf files, so make sure you've got Acrobat Reader from Adobe to view them.
Friday Programming
Saturday Programming
Sunday Programming
Workshop - Silencing Your Inner Saboteur
Hosted by Author Sherry Peters
Winnipeg author Sherry Peters invites writers and artists of all levels to her workshop Silencing Your Inner Saboteur. Participants will identify the voice of their saboteur; recognize the tricks it uses to keep them from achieving their goals, and how to win the battle against it. The workshop/lecture will cover
Introduction to the Inner Saboteur
Going to the Bad Place: Where the Saboteur Comes From
Identifying the Dominant Voice
What the Saboteur Says
The Physical Manifestation or The Symptoms of the Saboteur In Your Life
Naming the Saboteur
"Not Listening!": How to Ignore the Saboteur
"Go Away and Never Come Back!": Other Ways to Silence the Saboteur
---
Movie Preview - The People vs. George Lucas
Hosted by Director Alexandre O. Philippe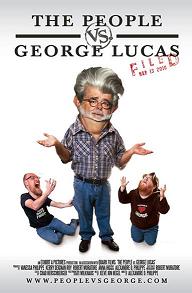 This documentary film takes a look at George Lucas' legacy through the eyes of his fans. Prior to the Manitoba premiere in June at Cinematheque, join us Saturday May 21st at 2:00 pm for a sneak peek and Q & A session, hosted by the film's writer and director, Alexandre O. Phillipe.
"Itís really hard to imagine what our pop-culture landscape would look like without Star Wars. So our film is a love letter of sorts, but itís a rather twisted one, as weíre looking at George through the prism of his fans. As documentary filmmakers, we had to distance ourselves from the fact that weíre fanboys and fangirls at heart, to deliver an objective, uncensored, no-holds-barred examination of a unique cultural phenomenon." The People vs. George Lucas writer and director Alexandre O. Philippe.
---
illuminari
illuminari, a neo-tribal and world fusion belly dance ensemble, will be presenting what could be the world premiere performance of a bedouin-steampunk belly-dance at Keycon 28 - don't miss it!
Formed in the tradition of the original tribal dance collectives, illuminari is an open circle of dancers and student dancers training, sharing and exploring neo-tribal and world fusion belly dance together.
By studying and training together in an ensemble format, we are able to not only incorporate but embrace each dancers own personal style and experience into our performances. In addition to American Tribal Style (ATS) and tribal style belly-dance, Spanish, Algerian, East Indian (even Bollywood) as well as folkloric and traditional Middle Eastern dance forms are a part of our training, experience and performance repertoire.
Currently the ensemble is busy exploring world fusion music and movement. Most recently Nubian and Algerian themes have found their way into ensemble and small group performances.
Visit the group's website at www.illuminaridance.webs.com
---
Make a Pitch, Get Some Advice!
Keycon will have several editors in attendance - this is your chance to present that manuscript youíve slaved over. Youíll have 15 minutes to make your pitch.
Not quite ready to make that pitch? How about some advice? Bring 1-3 pages of your current work (short story or novel) and get a professional opinion.
Appointments are required - please indicate Pitch or Advice. Sign up before convention online through programming2011@keycon.org or at the convention, at the Registration desk.
---
Programming Needs YOU!
"Programming! Get Your Programming! You can't have Keycon without your Programming!"
Let's get down to business: a huge part of what makes or breaks a con is the extent and variety of programming offered to attendees. And for an outstanding schedule of panels, we need your help.
Do any of the following sound like you? Or maybe like a neighbor, pal, or co-worker you could armtwist (gently) into contributing to Keycon?
ARE YOU:

A closet costumer?
A crackerjack fanfic author?
A particularly passionate fan of a specific genre or fandom?
A crafter of some variety?
A published author, editor, or professional writer?
A science whiz?
An artist, professional or otherwise?
A musician?
Everyone's got a talent, and many of these are right up our alley. If your interests and skills could have a decidedly fannish application, you may be who we've been looking for. Drop a line to our Programming department with suggestions of topics and people (including yourselves!) and let's see what we can come up with.
If you prefer, you can print out this programming submission form and mail it to Keycon at PO Box 3178, Winnipeg MB R3C 4E6.