Bonus Guests!
Toastmistress - Liana K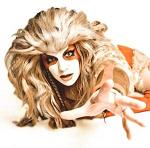 Ed the Sock
Nerdgirl Pinups - Liana K
Image from Nerdgirl Pinups
She's Canada's Ultimate Fangirl, Queen of the Geeks, and Queen of Cosplay. And she's also Keycon 28's Mistress of Ceremonies, and we're more than pleased to have Liana K back this year!
Recognizable from TV (Ed & Red's Night Party; This Movie Sucks!), comics (Ed & Red's Comic Strip), radio (Sunday Nights with Liana & Steven), and the internet (gamingexcellence.com, nerdgirlpinups.com), Liana is also a regular on the SF convention circuit, known for both her outstanding cosplay and her practically encyclopedic knowledge of all things genre and fannish.
Author - Robert J. Sawyer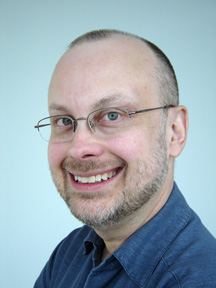 Official Website
Image from www.sfwriter.com
Robert J. Sawyer is the multi-award-winning author of critically-acclaimed best-sellers such as "Hominids," "The Terminal Experiment" and "Mindscan". His novel "FlashForward" was adapted into the ABC TV series of the same name.
Rob's appearance at Keycon coincides with the release of his latest work, the conclusion to the WWW trilogy, "Wonder.&quot
Among his other achievements, Rob holds an honorary doctorate from Laurentian University, and has lectured and taught at universities and other venues across North America and Europe. He also edits Robert J. Sawyer Books, the science-fiction imprint of Red Deer Press. He is a frequent guest, as both author and science commentator, on television and radio.
Born in Ottawa in 1960, Rob now lives near Toronto with his wife, the poet Carolyn Clink.
Author - Rae St. Clair Bridgman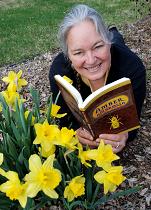 Rae St. Clair Bridgman is the author and illustrator of kids' fantasy adventure novels, including The Serpent's Spell (Great Plains, 2006), which was a finalist for the McNally Robinson Book for Young People Award, Amber Ambrosia (Great Plains, 2007) and Fish & Sphinx (Great Plains, 2008), which received an Honourable Mention by the Speculative Literature Foundation (2008) and was nominated for a Cybils Award in Fantasy and Science Fiction (2008). Reviews of her young adult novels have been glowing: "a unique feel," "in a class of [their] own," "sentence after sentence of melodiously evocative language," "superb page-turning flight of fancy," "characters are exciting and fresh and the [plots are] fast-paced and creative," and "extraordinary in a delightfully ordinary way."
Author & UFOlogist - Chris Rutkowski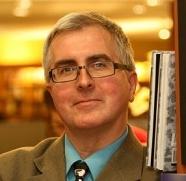 Chris Rutkowski, BSc, MEd, is a Canadian science writer and educator, with a background in astronomy but with a passion for teaching science concepts to children and adults. Since the mid-1970s, he also has been studying reports of UFOs and writing about his investigations and research.
Rutkowski has eight published books related to UFOs and related issues, including most recently The Big Book of UFOs (2010). Rutkowski also has contributed chapters to many anthologies and is a contributing editor of International UFO Reporter and is the editor of the Swamp Gas Journal, an occasional ufozine first published in 1978 when he was part of Decadent Winnipeg Fandom. He is a past-president of the Winnipeg Science Fiction Society and was part of the Winnipeg SF community that gathered Saturdays at the home of the legendary "first fan" Chester Cuthbert.
Chris Rutkowski has been involved in many writing and media projects for more than 30 years, including TV, podcasts, radio and print journalism. He was co-writer and narrator for the Canadian TV special The Monster of Lake Manitoba, and has appeared on numerous radio programs, podcasts and TV series, including Unsolved Mysteries, UFO Hunters, Sightings, Eye2thesky, the Paranormal Podcast and A&E's The Unexplained. Rutkowski has been the producer, writer and a narrator for several feature planetarium programs.
Rutkowski is a member of the Winnipeg-based Off the Wall writer's group and also teaches courses on writing for the City of Winnipeg school divisions. He has taught space and astronomy courses through the University of Manitoba continuing education division and the City of Winnipeg Parks and Recreation Program. He is currently on the board of the Manitoba Writers' Guild.
Author - Craig Russell
More about Black Bottle Man

Craig Russell grew up on what may be the flattest half-section of land on the planet, six miles north of Carman, Manitoba. He is now a lawyer and lives in Brandon.
Craig's book Black Bottle Man, a YA novel released by Great Plains Publishing in 2010, has been shortlisted for two Manitoba Book Awards - the McNally Robinson Book for Young People Award and the Eileen McTavish Sykes Award for Best First Book. Some reviews:
Meghan Radomske of CM Magazine says Black Bottle Man "pulls readers in with its strong voice, richly depicted setting, and chilling confrontations with a shape-shifting Satan. Russell weaves magic into the narrative."
Stephanie Yip of What If? Magazine says "Read it. Because it's not likely you're ever going to find anything like the Black Bottle Man again."
Donna Gamache of Prairie Fire Magazine says "The dual plots and timelines, and the mixture of realism and fantasy are handled with a skill that adult readers will appreciate. Craig Russell has a deft touch for similes."
Saffron Beckwith of Kate Walker & Co. says "Black Bottle Man is a genuinely spooky read. If you want to hunker down with a good old gothic page turner, I would recommend Black Bottle Man."
Author - Susan Rocan

Withershins at Great Plains Press
Spirit Quest at Great Plains Press

Susan Rocan was born and raised in Winnipeg. She has always loved words, their meanings, origins, and the way they sound. She began writing about 16 years ago and attended her first Sci-Fi convention when ConAdian was in Winnipeg in 1994. It was at that convention that she was awarded first prize in a local fanzine contest. The editor of Badlands introduced her to the fan group Tardis 204, who enjoyed all British sci-fi, including Doctor Who, Red Dwarf and Blake's 7, which led her to take on the volunteer job of editor of the bi-monthly newsletter. She teaches speech and language – and even American Sign Language – to special needs students within the Seven Oaks School Division.
When Withershins launched in 2008 it was put on the MYRCA (Manitoba Young Reader's Choice Award) list, as well as short-listed for the McNally Robinson Book Award for Young People (Older Category) as well as the Margaret McWillams Award for Popular History. It seems to be in most school libraries in Manitoba and Susan has been invited to many local schools to read to students and talk to them about writing. Spirit Quest was launched in 2010 and she is hoping it will be as popular as the first book.
Author - Sherry Peters
A writer of YA Fantasy and Urban Fantasy, Sherry Peters is a graduate of both the Odyssey Writing Workshop, and the M.A. in Writing Popular Fiction at Seton Hill University through which she developed many techniques to detect and silence her inner saboteur. To learn more about Sherry, please visit her website at www.dwarvenamazon.com
Entertainers - Kiss the Giraffe Productions
Joseph Aragon

Joseph is a Winnipeg-based playwright, performer and musician. A Winnipeg Fringe veteran, Joseph is a three-time Best of Fest winner and a two-time winner of the Harry Rintoul Memorial Award for Best New Manitoban Play. His plays include the comedy The Unlikely Sainthood of Madeline McKay and the hit musicals Bloodsuckers!, Illuminati, Conclave, Lucrezia Borgia, and Bloodless.
Heather Jordan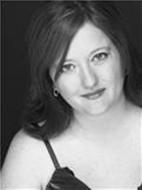 As a performer, Heather's credits include Rainbow Stage, Dry Cold Productions, White Rabbit Productions, FemFest, and the Fringe. She is Artistic Director and Producer for Kiss the Giraffe Productions, which is proudly presenting Illuminati 2: The Second One (by Joseph Aragon) at the Fringe Festival this July. Heather works as an arts educator for Manitoba Theatre for Young People and Prairie Theatre Exchange, as well as a voice teacher, actor, voice-over actor, and freelance writer, and as the Communications Officer for the Marcel A. Desautels Faculty of Music at the U of M. Sometimes she manages to do the dishes too.
Kami Desilets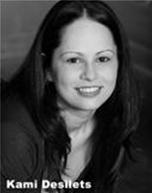 Kami is a Winnipeg based performer who has been on stage since the tender young age of four. Since then she has worn many different hats both under the lights, and behind the scenes. Musicals, fringe festivals, school tours, murder mysteries, sketch comedy… there's nothing this girl won't do. Most recently Kami has been working on the second installment of Joseph Aragon's Illuminati musicals in the role of Echelon, and as dance choreographer. Kami is also dance choreographer for Rising Star Academy of Arts, On Stage Community Theatre, and is Artistic Director for the Vaudeville Vixens.
James Firby

Artist, craftsman and actor, performing in numerous Fringe plays, the Manitoba Opera and with Theatre by the River, of which he is a founding member. At last year's Fringe Festival, he directed One Good Marriage which will be touring the Toronto Fringe this year, while James appears at the Winnipeg Fringe in Rogue Cop as well as Autobahn, which he is co-directing. In addition to his theatrical work, graphic design, photography and creating handmade leather books often occupy his time.
Jean-Marc Lafond
Jean-Marc is pleased to perform in this all new creation. Currently awaiting acceptance in the performance honors at the University of Winnipeg Performance program he is passionate about his theatre. Not only does he perform but he has also visited the dark side and liked it: that is to say the world of production. You can catch Jean-Marc staring this Fringe in the off-off Broadway "The Brain From Planet X" which will be playing in PTE's space or as the director this fall of Crosswalk Players' "I Love  You, You're Perfect! Now Change!"