Keycon Events
Steampunk Show & Dinner
Keycon's annual Sunday night dinner has a special theme this year - we'll be hosting a Steampunk Cabaret. Tickets are $30 each for this all-ages event - we're hoping to show you something new and entertaining this year. We've finalized our menu as follows:
Salad
Baby greens and spinach, with gouda, spiced pear slices, and balsmic vinaigrette

Entree
Lemon and herb roasted half chicken, with basmati rice and stirfry vegetable medley
OR
8 oz New York strip loin, slow roasted with a port reduction, with basmati rice and stirfry vegetable medley
OR
Vegetable and tofu stirfry on basmati rice

Dessert
Cake
After dinner, sit back and enjoy Clockworks: A Steampunk Cabaret presented by Kiss the Giraffe Productions.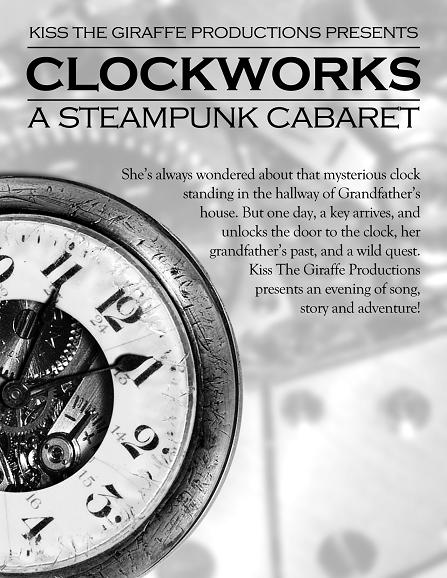 Keycon Recommends...
We also think you should stay tuned for the next show by Kiss the Giraffe Productions, Illuminati II: The Second One, coming this summer to the Winnipeg Fringe Festival.
Keycon Games Day and Movie Night
On Saturday, February 12, 2011, Keycon hosted a games day and movie night at the Park Theatre, 698 Osborne St.
There was a free games day from 2:30 - 6:00 pm, and a great double bill: Phantom of the Paradise, followed by Rocky Horror Picture Show.
Hallowe'en Social
Keycon 28's first official event was the Hallowe'en Social on Saturday, October 16 at Club 13, 1346 Main Street. With great music served up by Da Gopher, dancing, and prizes, a spooky good time was had by all!
Look for pictures of the event in our photo gallery!