GUESTS OF HONOUR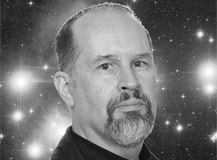 Timothy Zahn has been writing science fiction for over thirty years. In that time he has published forty novels, nearly ninety short stories and novelettes, and four collections of short fiction. Best known for his eight Star Wars novels, he is also the author of the Quadrail series, the Cobra series, and the young-adult Dragonback series. Recent books include Terminator Salvation: Trial by Fire, a sequel to the movie, and Cobra Guardian, the second of the Cobra War Trilogy. Upcoming books include Star Wars: Choices of One, and Judgment at Proteus, the final book of the Quadrail series. Also scheduled for this June is a 20th Anniversary edition of his first Star Wars book, Heir to the Empire.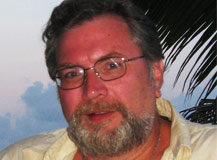 Jonathan Maberry is a NY Times bestselling author, multiple Bram Stoker Award winner, and Marvel Comics writer. His novels include the Pine Deep Trilogy –Ghost Road Blues, Dead Man's Song and Bad Moon Rising; the Joe Ledger thriller series --Patient Zero, The Dragon Factory, The King of Plagues, and Assassin's Code; the Benny Imura Young Adult dystopian series -Rot & Ruin, Dust & Decay, and Flesh & Bone; the film adaptation of The Wolfman and the standalone horror thriller –Dead of Night. His nonfiction books include the international bestseller Zombie CSU, The Cryptopedia, They Bite, Vampire Universe and Wanted Undead of Alive. He has sold over 1200 feature articles, thousands of columns, two plays, greeting cards, technical manuals, how-to books, and many short stories. His comics for Marvel include Marvel Universe vs the Wolverine, Marvel Universe vs the Punisher, DoomWar, Black Panther and Captain America: Hail Hydra. He is the founder of the Writers Coffeehouse and co-founder of The Liars Club; and is a frequent keynote speaker and guest of honor at conferences including BackSpace, Dragon*Con, ZombCon, PennWriters, The Write Stuff, Central Coast Writers, Necon, Killer Con, Liberty States, and many others. In 2004 Jonathan was inducted into the International Martial Arts Hall of Fame, due in part to his extensive writing on martial arts and self-defense. Visit him online
at his homepage
,
Twitter
, and
Facebook
.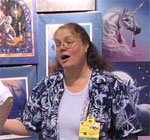 Although Sue Dawe works on a variety of themes with different media she is best known for her fantasy airbrush artwork. A graduate in Animal Science/Pre-Veterinary Medicine from San Luis Obispo's Cal Poly University, Sue has always found inspiration in the animal world for her creations of imagination. A creative writer by hobby, Sue has sketched a career as a visual storyteller, and colored it with her own unique and distinctive style. Her images evoke surreal dreamscapes populated by fantastic characters both human and mythical, transporting viewers to worlds that might have been. Her work has been published world-wide on posters and prints, greeting cards, back-to-school products, fabric arts, calendars and porcelain collectable plates. Sue enjoys fantasy and period costume design, and teaching painting at San Diego Miramar College. She frequently attends science-fiction conventions, where she has been known, on occasion, to participate in late-night hi-jinks. Sue resides in Ramona with her husband Michael, border collies Floss and Andy, and several equines.
Writer. Father. Defender of Justice. Hero to the downtrodden. Pirate. Mad scientist extraordinaire. Possibly Santa. Fan of everything science fiction and fantasy. Lover of dinosaurs, stop-motion animation, and fuzzy slippers. Harryhousenite. Buttery popcorn aficionado. Purveyor of chocolate to the unsung (and sung) masses. Giver of "fabulous" prizes. Wild and Hairy guy. ("Would you like to pull from my goodie bag?")