Keycon 23 Guests of Honour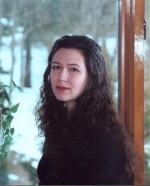 Author Guest: Jacqueline Carey
Jacqueline Carey is the bestselling author of the critically acclaimed Kushiel's Legacy trilogy of historical fantasy novels and The Sundering epic fantasy duology.
Her work includes:
Kushiel's Dart
Kushiel's Chosen
Kushiel's Avatar
Banewreaker
Godslayer
Kushiel's Scion
Check out her website! www.jacquelinecarey.com
Author Guest: Robert Sawyer
Surprise! We have another author Guest of Honour.
Hugo, Nebula, and Aurora award winning author Robert Sawyer is returning to Keycon 23! His seventeen novels include The Terminal Experiment, Frameshift, Factoring Humanity, Flashforward, Calculating God, Mindscan, and the popular "Neanderthal Parallax" trilogy consisting of Hominids, Humans, and Hybrids.
His website is www.sfwriter.com
Media Guest: Frantic Films
When the Tar Monster oozed its way onto movie screens across North America in March 2004, the audience at Winnipeg's Towne Eight theatre cheered and clapped. Not for the evil viscous blob in Scooby Doo II, but for its creators.
Computer programmers and artists at Winnipeg's Frantic Films had spent six months creating the Tar Monster's five-minutes of silver screen fame using their unique, in-house Flood software.
Frantic Films has worked on such films as X2: X-Men United, Swordfish, and The Italian Job, added live-action production to its offerings in 2001. The company has produced programming for several cable channels in Canada (CTV, History Television, Life Network); current TV productions include the Last Chance for Romance reality series on Global Television.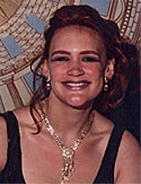 Artist Guest: Ruth Thompson
A world of fantasy and wonder await you! Dragons, faeries, angels, knights and Valkyries, witches and warlocks, unicorns and Pegasuses burst from the depths of Ruth's imagination. Let Ruth's artwork inspire your walls with forest sprites, sirens, and a fairy for each season. Whether you're looking for druids, a high priestess or even a griffin or two, Ruth Thompson conjures beasts and beauties from the tip of her paintbrush that will delight and amaze even the most discriminating fantasy collector.
Her website is www.tarnishedimages.com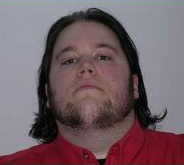 Game Designer: Barron Vangor Toth
Barron Vangor Toth is the co-creator of the award winning collectible card game Raw Deal (the official card game of the WWE). He has also created the games Universe and Se7enquest.
His website is www.barronvangortoth.com