Introducing Keycon Bucks
We are happy to introduce something new to Keycon.  Over the course of the weekend for every $5 you spend with one of the dealers you will get a breakaway ticket.  Tickets will be entered into one of 4 draws, with the winner of each receiving $25 Keycon Bucks.
Draws will take place:
Friday: 9pm
Saturday: 1pm & 9pm
Sunday: 1pm
Keycon bucks are something new to this year's convention, If you win them then you can use your Keycon bucks to purchase items in the Deals Room they have no cash value.
Alex Stornel
Keycon 2015, Dealer's Room liaison
---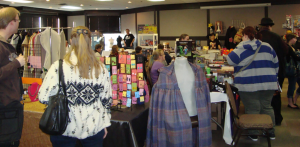 Keycon would like to thank and welcome the following dealers who will be participating in our Dealers Room this year.
Bear's Den Books (Table 9): Used books; SF and Fantasy a specialty. Signed and other collector's editions. Complete trilogies and longer sets. Book search services"
Blue Danube Crafts (Table 26): Our hallmark is beautifully hand painted and hand tooled leather, adorned with rhinestones, rivets and braided wire, to create beautiful leather art. As we design and make those bracelets and necklaces ourselves each piece is truly unique.
Our bead art is renowned for the careful selection of colours, combining historic techniques with modern materials. Genuine stone beads make the bracelets especially precious.
We work in different styles from leather with spikes to glitter and pearls. Our repertoire encompasses: Punk, Gothic, Steampunk, Harajuku (Japanese youth culture), Native American, Celtic as well as the traditional classy trends.
Burst Books (Table 2): Burst Books is the SF and Fantasy imprint of Champagne Books a Canadian publisher located in High River Alberta specializing in ebooks and trade paperbacks. Local Manitoba authors who will be attending KeyCon and whose books will be available include: R. J. Hore & L. T. Getty
Centre of the Chaos Designs (Table 4 & 5): Centre of the Chaos Designs is the business face
for a number of creative people. Among our number we have a seamstress (Clothing/Costumes/Mending/Alterations), a couple of writers, a game designer, a jewelry maker, a knitter, an 8-bit artist, a papercrafter, and a scrapbooker. Our diverse yet interconnecting array of interests are at the heart of Centre of the Chaos Designs.
Coles Books (Tables 23 & 24): Come by our table to find the perfect book for your enjoyment. We will have title by all the featured authours and also others you may enjoy.
DragonWing (Table 1): Creators of custom chainmaille jewellery, clothing, accessories and armour.
Farmgirl in the City Productions (Table 27): Farmgirl in the City Productions is an independent production company in Winnipeg that is best known for their webseries PREFLIGHT LAUNCH. This webseries is a precursor to a television series which is currently in development, putting a lot of Winnipeg's best talent both in front of and/or behind the camera to help with this series' production. Many mementos, including t-shirts, bookmarks and photos from this webseries will be available at the table, both to purchase outright and in the case of some of the t-shirts, to order.
Geeks Pro (Table 8): Geeks pro is a geek/gaming organization highlighting Winnipeg's best Cons, stores, tournaments, gamers, cosplay and all kinds of geekdom! We're happy to be at Keycon again this year to have some fun and take some photos along the way.
Into the Mystic (Tables 15 & 16): Come by and see Connie and her friends and the wonderful creations that they have brought to tempt you with this year.
Keycon Autograph Table (Table 11): This year we are trying something new and will have the authors and other guests right in the dealers room to sign your favourite books and other things. A schedule will be posted by the table and also be in the program book.
Little Star Gifts (Tables 21 & 22) : We have opened our bigger location in the city but still look forward to meeting people again this year and filling their anime and other needs
Montreal in 2017 (Table 3): Come learn about Montreal;s Worldcon 2017 Bid.
Nerdhaven Collectables (Table 25): Toys and Collectables. Androids to Zombies
Nerman's Books (Tables 12 & 13): Nerman's Books will be bringing a good selection of paperback and dust jacketed hardcovers science-fiction and fantasy including books from the featured writer's which you can take and get signed. We also are bringing vintage sci-fi and fantasy including early pulp magazines including some Edgar Rice Burroughs from the 1930's, Ace Doubles, Tom Swift Etc. We are happy to bring any authors you request. Visit us at www.nermansbooks.com or like us on Facebook: Nerman's Books
Heather Oswald (Scentsy Consultant) (Tables 6 & 7): Scentsy products are simple, beautiful and have no wick, no flame and no soot! Scentsy is a safe alternative to a scented candle, and make perfect holiday gift giving idea for all ages.
Michelle Page (Table 10): Special Treasures Uniting Family and Friends or S.T.U.F.F. is a small family group specializing in handmade jewellery. While we have some very nice dress pieces, our main focus is our science fiction/fantasy creations. You will find many popular genres represented by our unique take, including LoTR, Supernatural, Walking Dead, and even Alice in Wonderland. Not to mention dragons and fairies, although they will be cross with us if we don't mention them.
Dave Pruden  (Tables 17 & 18): A Graphic artist at his day job. Dave brings to us a selection of his Sci Fi and fantasy prints that he loves to make in his spare time. Definitely a table not to be missed.
Quicksilver Halo Table 28: Our work is inspired by a mix of ancient and modern techniques and symbols. Stainless steel and brass are etched with historical Viking runes, Celtic knots, and fantasy designs to create talismans of protection, power, contemplation and knowledge. Look for earrings, pendants, bracelets, and etched metal riveted to leather cuffs. Colorful Dichroic glass is etched with nature inspired and historical motifs then kiln fused into Sparkling Treasures. We shape, hammer and texture sterling, copper and brass into modern earrings with gemstone bead accents.
Thorgrid Jewelry (Table 14): Our timeless designs jewelry collection uses gears and clocks which are prominent in Steampunk sub-culture fashion. Recycled vintage watch movements are combined with Victorian style settings to capture that unique esthetic found nowhere else.
Velocity Designs (Tables 19 & 20): Krista's countless designs in sterling silver include rings, pendants, pins, earrings, bracelets and more! Many themes: sports, wildlife, nature, horses, northern and Canadiana, Celtic and various symbolic themes. Custom designs are available for production pieces or for individuals including sterling silver, karat gold and gemstones. Celebrating 30 years of jewelry making in Winnipeg!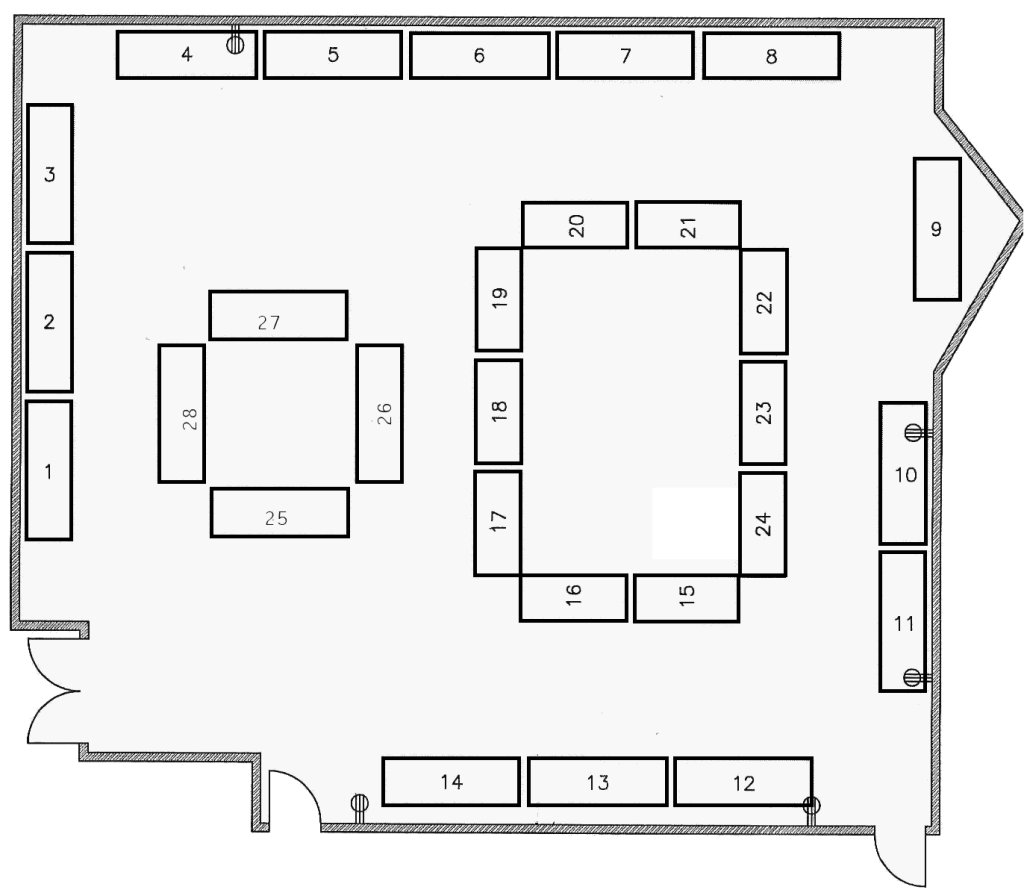 The Dealer's Room will be located in the Ambassador Room H on the 12th floor, directly across the hall from the restaurant. The Dealer's Room will be open to the public, convention membership is not required to come in, browse and make purchases.
Dealers Room hours will be as follows:
Friday 7 p.m. – 10 p.m.

Saturday 10 a.m. – 6 p.m. ; 8 p.m. – 10.p.m.


Sunday 10 a.m. – 5 p.m.
Questions about booking a table
Please see our Dealers FAQ and the Dealer's Room Representative's Letter to Dealers.