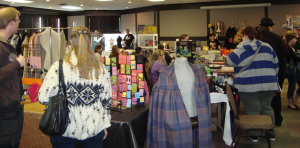 Keycon would like to thank and welcome the following dealers who will be participating in our Dealers Room this year.
Little Star Gifts
Little Star Gifts
Velocity Jewelry
V. McClain
S.T.U.F.F.
Prairie Crocus Jewellery
Bears Den Books
Quicksilver Halo
Farm Girl in the City
Perfect Sentiments
Riverside Tarot
Keycon Merchandise
Kay's Art Evolution
Nerd Haven
Burst Books
Dave Pruden
Blue Danube
Holly Geely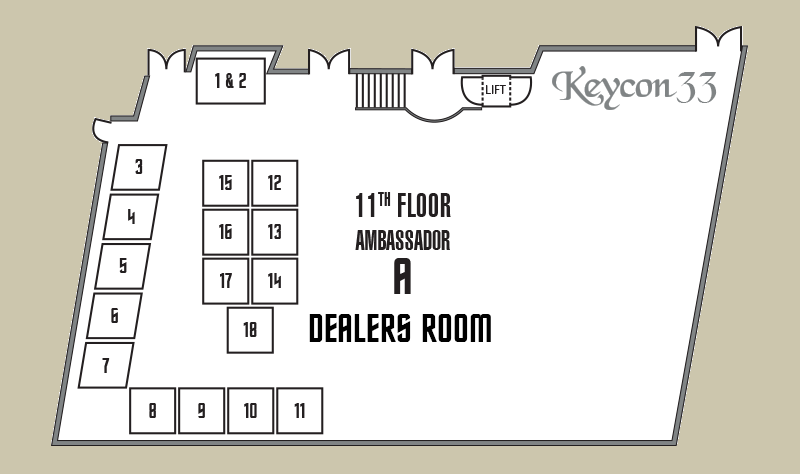 The Dealer's Room will be located in the Ambassador Room H on the 11th floor (subject to change), directly across the hall from the restaurant. The Dealer's Room will be open to the public, convention membership is not required to come in, browse and make purchases.
Dealers Room hours will be as follows:
Friday: 6pm-10pm

Saturday: 10am-6pm, 8pm-10pm


Sunday: 10am-4pm
Questions about booking a table
Please see our Dealers FAQ or contact the Dealer's Room Representative.