HOME PAGE
Welcome to the Keycon 2010 web site!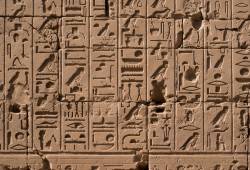 Welcome to the Keycon 27 home page. Keycon is Winnipeg's science fiction and fantasy convention.
---
EXTRA EXTRA THIS JUST IN!
Your 2010 Keycon Hospitality Rooms:
1500 - Video Room
1502 - Gen / STW
1504 - Poisoned Apple
1506 - The Crew
1508 - WAC
1510 - Ops
1512 - Multiple Functions
1514 - Volunteers
1516 - Bri Axe
1518 - Chibi Con
---
| | |
| --- | --- |
| | Keycon is happy to be hosting the 2010 Aurora awards and dinner. For more information please check this page about our dinner tickets. Or if you would like more information about the awards themselves Check it out here! |
Or if you want to see what McNallyRobinson.com had to say about the Aurora Awards please visit them here!
Good luck to all the nominations
---
CUFF Remember ladies and gents we are hosting CUFF as well, Keycon members don't need to pay to vote. To vote please click here!
---
Memberships are NO LONGER availble ON THE WEBSITE. Memberships are availble at the Convention!
Membership Prices are:
Adults: $50.00
13 - 17: $25.00
12 + Under: FREE!
---
Keycon is held at the Radisson Downtown Winnipeg each year. Keycon 27 is being held on May 21-23 2010.
Radisson Downtown Winnipeg
288 Portage Ave
Winnipeg MB
R3C OB8
Phone(204) 956-0410
Fax: (204) 947-1129

Regular room rates are $95 Canadian per night as long as you mention Keycon.
UPCOMING EVENTS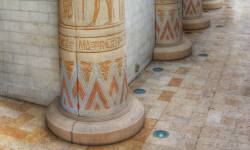 NEXT CON COM MEETING: March 29th 2010, 7pm
Location: Pendragon Basement, at 203 Cathedral Ave. just off of Main St
NOTE: this is OPEN to GENERAL Public of the Keycon Community!
KEYCON GUESTS
Julie Czerneda
Canvention guest of honour
Visit web site
Canadian Julie E. Czerneda is an award-winning, best-selling author and editor, with her first SF novel published in 1997, A Thousand Words for Stranger (DAW Books). A former biologist, she began writing professionally in 1985, contributing to over two hundred student and teacher resources, in all sciences, math, and career education. For ten years, she owned a small press. Since turning fulltime to fiction, she's published over a dozen SF novels (DAW), numerous short stories, and has edited several SF and fantasy anthologies. Julie has two books out in 2009, Ages of Wonder, a fantasy anthology co-edited with Rob St. Martin on the theme of lesser-used historical settings and the conclusion of her Stratification trilogy, Rift in the Sky, prequels to Thousand.
A finalist for the Philip K. Dick Award (Distinguished SF) and the John W. Campbell Award (Best New Writer), Julie has won four Prix Aurora Awards, the Golden Duck Award of Excellence for Science and Technology Education, and made the preliminary Nebula ballot twice.
Active in the community, Julie has judged writing awards, conducted writers workshops, provided professional development for teachers and librarians across Canada and the US, and been a consultant on SF and education for Science News. A sought-after speaker on scientific literacy, she received the Peel Award of Excellence in Education and is an Alumnus of Honour of the University of Waterloo. In 2008, Julie was awarded the Science in Society Award (Youth) for Polaris from the Science Writers Ass'n of Canada. In 2009, she was Guest of Honour at ConScription (New Zealand's National Convention) and Conjecture (Australia's National Convention). She will be Master of Ceremonies for the World Science Fiction Convention in Montreal.
When not writing, editing, or enjoying such marvelous events, Julie dashes outside. She and her photographer husband (Roger Czerneda) divide their time between wilderness camping and mucking around the two acres of boreal forest and meadow they fondly call the backyard. (And if you wonder where her aliens come from, that would be a clue.)
Photo by Roger Czerneda.
---
Andee Frizzell
Media guest
Visit web site
A self proclaimed "enthusiast of life" Andee Frizzell has many diverse talents. Andee's mediums are teaching yoga, modeling, acting and writing. Andee has been teaching a unique style of yoga in Vancouver for the last 9 years, creating quite a following. She combines many different styles and philosophies of yoga together with her martial arts training as well as strength training routines to challenge, strengthen and reshape the practices of her many students. Thus allowing her to experience the art of creating, teaching and healing.

As a model Andee has traveled around the world and has been in many high fashion magazines such as American Vogue, Italian Harpers Bizzar and French Marie Claire to name a few. She has graced the runways of Yues St Larent, Valentino and Escada. She continues to express herself as a model through fashion shows and print campaigns produced right here in Vancouver.

Andee's love for acting began at the tender age of four shortly after her first performance as " The Red Sock Puppet" in the Library Daycare puppet show. Although only her left hand was featured in this small independent production, Andee knew that acting was for her and in 2000, with creative juices flowing she was catapulted into the acting world. Having acquired a unique combination of skills this 6' 1", Super Hero is a trained Stunt Fighter, Kung Fu Martial Artist, Works with Firearms, Swords, Long Staff, and Quarter Staff, she started landing small roles right from the beginning.

In 2003 Andee booked the role of a lifetime, The QUEEN WRAITH in the hit Sci fi Series Stargate Atlantis. Appearing in several episodes she has continued to wreak havoc in the Pegasus Galaxy for the last 4 seasons. The Production loves her professionalism, charisma and talent. She continues to shine in Hollywood North.

Dividing her time between her passion for teaching, modeling, writing and acting this young woman will continue to inspire, enlighten and entertain us for many years to come.
---
S. M. Stirling
Author guest of honour
Visit web site
S.M. Stirling was born in France in 1953, to Canadian parents although his mother was born in England and grew up in Peru. After that he lived in Europe, Canada, Africa, and the US and visited several other continents. He graduated from law school in Canada but had his dorsal fin surgically removed, and published his first novel (SNOWBROTHER) in 1984, going full-time as a writer in 1988, the year of his marriage to Janet Moore of Milford, Massachusetts, who he met, wooed and proposed to at successive World Fantasy Conventions. In 1995 he suddenly realized that he could live anywhere and they decamped from Toronto, that large, cold, gray city on Lake Ontario, and moved to Santa Fe, New Mexico. He became an American citizen in 2004. His latest books are THE SWORD OF THE LADY (August 25th, 2009), and A TAINT IN THE BLOOD (May 2010), from Roc/Penguin. His hobbies mostly involve reading -- history, anthropology, archaeology, and travel, besides fiction -- but he also cooks and bakes for fun and food. For twenty years he also pursued the martial arts, until hyperextension injuries convinced him he was in danger of becoming the most deadly cripple in human history. Currently he lives with Janet and the compulsory authorial cats.
---
Kari Ann Anderson
Artist guest of honour
Visit web site
Kari-Ann is a self-taught artist. She began at an early age and has since been given many opportunities to showcase her work, which has been recognised by multiple institutions for its beauty and magnitude.
In 2003 Kari-Ann appeared at the Grand Jury and Exhibition Sale of Manitoba art at the Winnipeg Art Gallery. The jury voted her piece "There's One in Every Crowd," one of Manitoba's best pieces. Kari-Ann's success continued with her work being featured at the Winnipeg Art Gallery, Artists for Angels (the woman's Cancer Care art show), the Wing 17 Winnipeg Senior Officer's Mess Official Wine and Cheese, the Ducks Unlimited Provincial Artist Program, Keycon, Central Canada Comic Con, & Expo, and in various local businesses around the city of Winnipeg. In 2005, she won the Ducks Unlimited award for Sponsored Print Artist of the year.
Kari-Ann's professional publications include character illustrations for "Slinging Inc." (a T.V. series for Goldrayne media), various local band promos, CD art for Blush's "Crowded Alone."
More recently, Kari has done work for "Morpheus Tales," a UK based Science Fiction, Fantasy and Horror magazine. In 2008, Kari-Ann's artwork was on diaplay at the World Fantasy convention in Calgary. Soon after the convention she was commissioned by Dragon Moon Press to do cover art for Christiana Ellis' novel Nina Kimberly, The Merciless.
Most recently, Kari-Ann's art was exhibited at the Anticipation World Con in Montreal, and she is the Artist Guest of Honour for Keycon, Manitoba's premiere Science Fiction and Fantasy Convention, in May of 2010.
---
Liana & Steven Kerzner (aka Ed & Red)
Mistress and Master of ceremonies
Visit web site
---
The Great Luke Ski and Worm Quartet
Musical Guests
thegreatlukeski.com
wormquartet.com
---
Nalo Hopkinson
Author guest
Visit website
Nalo Hopkinson, born in Jamaica, has lived in Toronto, Canada for the past 33 years. She is the author of five novels of fantasy and science fiction and one short story collection. She is the editor and co-editor of a number of fantasy anthologies. Her work has won the John W. Campbell Award, Canada's Sunburst Award, and the World Fantasy Award. She is a founding member of the Carl Brandon Society, which exists to further the conversation on race and ethnicity in science fiction and fantasy.
Picture by David C. Findlay, 2007
---
René Walling
Fan guests
Canadian worldcon chair for the year 2009
René Walling is a fan of SF, animation and comics.
This has, in general, gotten him in trouble. Case in point: at NorEasCon 4, while discussing Canadian Worldcons, René asked a rhetorical question (or so he thought): "When do you think the next Canadian Worldcon will be?" The next thing he knew, he was chairing a Worldcon bid for Montréal in 2009. The bid won and he ended up co-chairing Anticipation with fellow fan Robbie Bourget. So, after three years of bidding and two years of organizing, he had his answer. The consensus among his friends is that most people would have chosen an easier way to get an answer to their question.
But you don't get in that much trouble all at once, René has been involved in Canadian conventions for two decades, he gophered at his first convention and has exhibited a pathological inability to say "no" ever since. His name can be found on the committee list of several conventions including Con*Cept, Torcon 3, Due North (the 2005 Westercon), Otakuthon and several Worldcons.
But organizing events is not the only thing that makes a fan, you've got to like SF to begin with and René does. Be it reading or watching or, even better, talking about it so he can share his latest discoveries or old favourites, René enjoys it. Wanting to share the SF he likes is what motivated him to try his hand at publishing. In 2009, he started a publishing house, Nanopress, whose second book, The Aurora Awards - Thirty Years of Canadian Science Fiction, is being launched at Keycon this weekend.
But he doesn't just like books, like many fans, he enjoys watching movies or TV shows, but he is particularly fond of animation in all its forms. His love of animation has led him to study Film Animation at Concordia University. This in turn led to his involvement with fps magazine, where he started doing layouts, edited a few issues of the print magazine and eventually was a regular blogger, writing about animation for eight years.
René is a fan of SF, animation and comics. It's given him great opportunities to travel and meet other fans. He looks forward to being FanGoH at Keycon and meeting knew and old friends.
---
Robbie Bourget
Fan Guest
Canadian worldcon chair for the year 2009
Robbie was born in Thurso, Quebec, for all intents and purposes, and discovered science fiction, both in written form and through Doctor Who, at pretty much the same moment in time. However, Robbie remained a simple reader and watcher of all things science fictional for many years. Involvement with fandom came through Doctor Who first. She had written to some of the performers care of the BBC and received replies, which encouraged her to see whether there were some others of similar mind out there. Thus Robbie discovered the Doctor Who Appreciation Society, which was the main fan group in the UK. Eventually, finding that the North American side of their fan base was getting too large to cope with, they devolved control to a fan in the US and it was suggested that Robbie and a fan in Ottawa that they try to get a local group formed up. This did come to pass and, through the other fan, John Kahane, Robbie learned about the regular Ottawa group, which had been recently resurrected. And she finally attended her first convention as an active fan: Maplecon 3. Not sure who we'll blame for all that came later.
Somehow, Maplecon led to sharing a lift to Worldcon in Chicago in 1982, which led to meeting a fan from LA, Marty Cantor, which led to a move to LA, which led to involvement in the local Loscons and the 1984 Worldcon, LACon II. Rather a rapid pace of change in many ways. In Los Angeles, Robbie was President of the local club, the Los Angeles Science Fantasy Society for about 2 years before becoming the club's Treasurer for 13 years, as well as working in various roles on the local Loscons, up to and including Chair. She also became a member of the club's Board of Directors and a member of the Southern California Institute for Fan Interests, which had as a primary function bidding for and running conventions, generally Worldcon or Westercon sized, although there was a Smofcon and a Corflu thrown into the mix. This resulted in being on some bidding committees and the Vice Chair post on LACon III, as well as working other posts on two Westercons locally.
Robbie has also became involved in another local group, the Time Meddlers of Los Angeles and that got her in even deeper. She and a few others started a Doctor Who convention called Gallifrey One. Robbie is one of only two people at the main committee level still with the convention although lots of the staff have stayed with them throughout the con's 21 years. So, of course, the most obvious thing to do with all these commitments was to move. To the UK, which is where Robbie now reside. There, she works Eastercons, usually as Art Show for some reason, although most of her convention roles in North America have been in Operations, either as a department or a Division.
Along the way, She became involved in bidding to bring the Worldcon to Montreal. This after working Operations Division for both Conadian in Winnipeg and Torcon in, well of course, Toronto. Being a French Canadian from Quebec and proud of her province, this seemed the most appropriate thing to do of anything she ever did. And they let her do it. Fans can be very unpredictable that way. So, Robbie co-chaired Anticipation with Rene Walling and it was a well ran and a very fun convention. Not perfect, but perfection always seems slightly out of reach. Nonetheless, Robbie thinks it was something she can be very proud of and she hopes it reflected well on Canadian fandom as a whole since those are Robbies roots and she does expect to always find herself coming home to Canada.
---
Hayden Trenholm
Author guest
Visit the Website
---
Robert J Sawyer
Author guest
Visit the Website
---
Edward Willett
Author guest
Visit the Website
---
Sheila Gilbert
Editor Guest
Visit the Website
Sheila Elkin Gilbert attended her first convention at the impressionable age of thirteen, and her first Worldcon when she was sixteen. She met her husband, artist, game designer, and writer Mike Gilbert at a convention. And she met Don, Elsie, and Betsy Wollheim at the very first convention she attended. Seven years later Don gave Sheila her first job in publishing as his editorial assistant at Ace Books. In 1971, Don left Ace and founded his own company DAW Books, Inc., and in January 1972, Sheila also moved on, joining New American Library's copywriting department. Eventually she also became the editor of the Signet Science Fiction line (which later became ROC), introducing such talents as Joan Vinge, Robert Adams, and Joel Rosenberg, and adding such authors as Terry Pratchett and Dennis McKiernan to the Signet list. While at Signet, Sheila also published S. M. Stirling's first novel, Snowbrother.
In July 1985, Sheila moved from NAL to DAW where she has been ever since. Together Sheila and Betsy Wollheim run DAW Books. They are co-publishers and the owners of the company. Sheila and Betsy are proud of all the authors they publish, and are delighted to include a number of fine Canadian authors on the list. Julie E. Czerneda started her career at DAW in 1997, when Sheila published her debut science fiction novel, A Thousand Words for Stranger, and she remains a valued DAW author to this day. In addition to Julie, DAW is honored to number Edward Willett, Tanya Huff, Fiona Patton, Michelle West, Violette Malan, and Sean Russell in the Canadian branch of the DAW family of authors.
Sheila is delighted to be invited to be Keycon's first editor guest, and she looks forward to getting to meet many of you over the course of the convention.
To learn more about DAW Books, visit the website: http://www.dawbooks.com
---
Devo Spice
Musical guest
Visit the Website
Devo Spice is a nerdcore and comedy rapper from New Jersey who has become one of the most popular artists on the nationally syndicated Dr. Demento Show. Devo Spice founded the comedy rap group Sudden Death whose songs "Cellular Degeneration", "Getting Old Sucks" and "Pillagers" were the numbers 1, 2, and 4 most requested songs on Dr. Demento in 2007.
Sudden Death broke onto the scene in 2002 when their song Dead Rappers became a hit on the Dr. Demento Show. Devo Spice also teamed up with The Great Luke Ski that year on Luke's song Peter Parker which went on to become the most requested song of the year. In 2003 Sudden Death hit it big on Dr. Demento with Ozzman, a backhanded tribute to the Prince Of F'ing Darkness.
2005 was a breakthrough year for Sudden Death on Dr. Demento when they had 2 songs in the top 10 at the end of the year with Spam at #10 and Inner Voice at #1. Then in 2007 Sudden Death produced a constant stream of hits on the show resulting in his songs ending up #1, #2, and #4 most requested songs of the year. Devo Spice also appeared as a guest vocalist on the #5 most requested song of the year.
Devo Spice performs regularly across the country at music clubs, comedy clubs, and science fiction conventions. He has shared the stage with Dr. Demento, MC Lars, MC Frontalot, Jonathan Coulton, Paul and Storm, and many others. The live show features videos and animations synchronized with the music resulting in a hilarious show that goes over very well with a variety of audiences.
In 2007 Sudden Death became a Core member of The Funny Music Project, or The FuMP (http://www.thefump.com) which releases 2 songs every week for free under a Creative Commons license. Devo Spice continues to release new songs there as they are completed.
In 2008 Sudden Death released their third album which was titled Fatal Error. The album features the songs mentioned above plus other hilarious original songs and parodies. It was considered for a Grammy nomination for Best Comedy Album in the fall of 2008.
In late 2008 Devo Spice decided to drop the group name Sudden Death due to rising confusion with other bands using that name.
For more information on Devo Spice please visit the artist's web site at: http://www.devospice.com.
---
AURORA AWARDS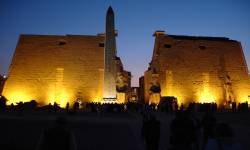 Aurora awards are now open for voting. Nominations ended in mid February with a record number of people putting forward their choices. We had 800 nomination ballots which is a new record. The top five have been selected in each of the categories and are now on the ballot.
What are the Auroras? They are our national awards for Science Fiction and Fantasy literature, art and fan work. There are ten categories from Novels and Short Stories to Fan Organization.
This year Keycon is the host convention. By being a member of Keycon you get to vote for free. If you are either a Canadian citizen or a landed immigrant you are eligible to vote. We have special forms set up on our website for Keycon members. We will also have a table at the convention so that you can just bring in your voting form (http://www.prix-aurora-awards.ca/English/AwardProcess/VotingPrint2010.pdf) .
Awards will be given out at Keycon's Award's banquet. For only $20 you will be fed and entertained. Purchase your ticket in advance on the Keycon website. The annual general meeting will be on Sunday morning at Keycon. Check your program book for the specific time and location.
For full details go to our website at: http://www.prix-aurora-awards.ca.
---
The 2010 Aurora Awards and Dinner will be held on Sunday May 23 2010. You need not attend the dinner to attend the awards ceremony. However to tempt you:

Dinner will be $20 and you have a choice of the following;

We will start with a fresh greek salad with strawberries, and a choice of three dressings available at the table.

Entrees are:
Bison
Half Prairie Chicken
Vegetable tower

The sides are:

Manitoba wild rice
Baby carrots in honey
Fresh steamed broccoli with cheese on the side

For dessert we have an apple or Saskatoon crumble.


Now to pre-answer any questions, all meals except for the bison (because of gravy) are guaranteed to be gluten free. We are also lactose free, those who wish such things, they are available on the side. Things like soya sauce will be available upon request. There will be flavour, as the spices will be gluten free, courtesy of Epicure Spices. There will be no salt or pepper used in any of the dishes, however they will be available on the table. Everything is MSG free. Any allergies we had last year have been taken into account.
Early bird price cutoff date: April 30 2010. Dinners will be $30 at Keycon and will be sold until Saturday.
Purchase your ticket online for the Aurora Awards Dinner
KEYCON MEMBERSHIPS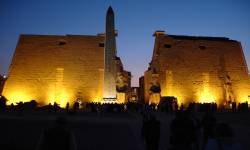 Memberships are currently $45 for Keycon 2010
---
Keycon memberships can be found at various places around Winnipeg. A list of venues is available below.
Book Fair
340 Portage Avenue, Winnipeg, MB, R3C0C3
204-944-1630
Comics America
552 Academy Road, Winnipeg, MB, R3N0E3
204-489-0580
Dog Eared Books
1157 Henderson Highway, Winnipeg, MB, R2G1L5
204-338-7042
Face Off Cards
3043 Ness Ave, Assiniboia, MB, R2Y0G1
204-832-3921
Galaxy Comics
200-1109 Henderson Highway, Winnipeg, MB, R2G1L4
204-338-5216
Game Knight
726 Osborne Street, Winnipeg, MB, R3L2C2
204-487-4263
Pendragon Games and Hobbies
1-1354 Main Street, Winnipeg, MB, R2W3T8
204-772-5415
---
Memberships are also availble at the convention!
Adults: $50.00
13-17: $25.00
12+under: FREE!
Registrations are no longer availble via the website. They are availble at the convention though at the above prices during the following hours.
Friday: NOON - 9:00 p.m.
Saturday: 10:00 a.m. - 6:00 p.m.
Sunday: 10:00 a.m. - NOON
---
KEYCON CONTACTS
If you need to contact someone at keycon you can send snail mail to the address below, Copy and Paste the email address to the department you need in your own mail client, or use the convenient email form to contact us electronically.
Keycon Inc.
PO Box 3178
Winnipeg, MB
R3C 4E6
KEYCON ADVERTISING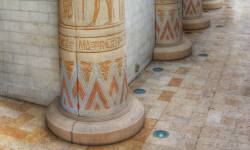 Placeholder
Canada Unity Fan Fund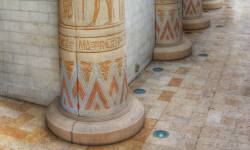 The Canada Unity Fan Fund (CUFF) is a fan fund that brings fans from east and west as defined by the Manitoba/Ontario border to the Canvention, Canada's national science fiction and fantasy conference.
The Canvention alternates between the east and west. When in the west, we bring a fan from the east and vice versa. This years Canvention 30 is Keycon 27. We are looking for fans from the east to come party with us! It is going to be a special year, as it's the 30th anniversary of Canvention.
This year we are hoping to have the fan chosen, if available, stay for a bit longer than just the conference in order to meet with more fans.
In order to be nominated for the CUFF this year, you must live in the east. An application must be submitted by January 31 2010 to the form below. You must include a minimum of three references from people in the east and in the west. It should contain a letter describing who you are, why this would be beneficial for you and you community and what you would bring to fandom in Winnipeg.
Voting OPEN now and close closer to Keycon. This will allow the winning candidate time to work with programming and schedule their visit.
Any questions please forward them to me using the form below.
To vote please visit the ballot >here!
The Ballot is hosted with our friends over at the SFCOntario! Who was nice enough to help us out with it. Thank you to Alex Van Thorn for creating the online version of the ballot, and for Colin Hinz for putting it together for us!
Thank You
LeAmber Kensley
CUFF delegate 2009
VOTEING CUT OFF DATE MARCH 13th
Again the Voting link (in case you missed it!)
SITE MAP