Keycon is Manitoba's premier Science Fiction & Fantasy Literary Convention. It focuses on science fiction, fantasy and related literary genres in any form. It includes, but is not limited to, writing, visual arts, television and film.
---
Notice 1:
Keycon's is seeking proposals for the Official Hospitality Suite. More information can be found here.
Notice 2:
Keycon's fan guest nomination can be submitted here.
Notice 3:
Have you been waiting all day to fill out a survey?
No? Would you like to have the opportunity to enter a draw for a Keycon 34/2017 T-Shirt?
Keycon 34 would like to hear about your experience at Keycon 33 so we can keep the best parts and work on the parts that need a little help.
The survey should take less than 5 minutes to complete, and when you finish it, you will have the opportunity to be entered into a draw for a Keycon 34 / 2017 T-Shirt (to be awarded at Keycon 34 / 2017).
---
The 34th edition of Keycon will be running on May 19, 20 & 21, 2017 (Friday evening through Sunday)
.
Guests
Author Guest
of Honour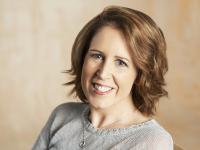 Artist Guests
of Honour

---