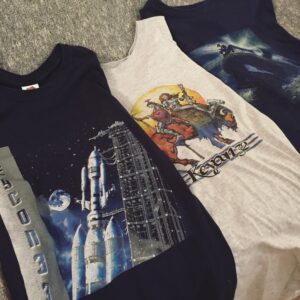 T–Shirt Design Contest!
Keycon 35 is holding a contest the Faction T-Shirt Designs
In keeping with the theme of Magic vs. Technology, the ConChairs are putting out a call to the talented members past and present of Keycon and beyond to create an image that represents the factions. One winner for Team Magic and one Winner for Team Technology will be chosen and announced at the Keycon 35 Picnic in August.
Design Information & Contest Rules
Please note that all submissions become the property of Keycon Inc. and/or WinSFA. All submissions must be received physically or electronically by 6:00 PM on August 15, 2017.
Guidelines for Artwork:
Artists/designers are welcome to submit multiple entries individually for consideration. Regardless of which faction you are submitting for the artwork must be completely the work of one artist or one collaboration and may not contain images from third parties i.e.: recognizable characters under license, works that are under copyright, direct copy/paste/trace an existing work, etc.
Submissions must be G rated – no nudity, foul language/body language and/or graphic violence.
All submissions become property of Keycon Inc./WinSFA
By submitting your artwork you are agreeing to the terms of the contest and that your work maybe modified for publication purposes and reuse for future promotions. In return we agree that all artist signature/chops/identifiers will remain with the artwork in perpetuity.
Font Layout Information:
The artists submitting designs are welcomed and encouraged to select/create a font treatment for their faction design/artwork. Please ensure the words being used for your design are:
Easily read if someone was standing 3 feet [arm's length] away.

Please use the word magic or team magic in any combination of Caps, All Caps, Small Caps, and lower case font.
Please feel free to abbreviate technology to tech and have it appear with/without team plus in any combination of Caps, All Caps, Small Caps, and lower case font.
If your design has other words i.e.: book spines, scrolls, call numbers, etc, either use all-ages appropriate language or makeup an "alien" scribble or visit Lipsum.com for a nonsense language generator.

Please only use your faction's team name to avoid confusion.
If you have any questions please email us at TShirtContest35@keycon.org.
Digital File Specifications:
Have a minimum dimensions of 10 inches by 10 inches (25.4 cm x 25.4 cm) and no larger then 14″ x 17″

Have a resolution of at least 300 dpi

Please send your file in the following formats: PDF, PNG, TIFF, PSD PDF, EPS, or AI PDF

Your email should have your legal name, mailing address, title of your piece, and the name you would like
your piece to be credited to should wish to have an artist alias.
E-mail your entry to TShirtContest35@keycon.org
Very large file can be submitted via physical media (CD, DVD, or USB), Dropbox links or contact
TShirtContest35@keycon.org to arrange an alternate method for delivery
Physical Media Specifications: (e.g., paintings and drawings)
Your artwork should be minimally 8.5″ (inches) by 11″ (inches), portrait orientation and no larger then 14″ x 17″.

You must include your legal name and mailing address on a separate piece of paper enclosed with your
artwork.

Please include a title for your piece, the name under which you would like to be credited by if it is different then your legal name and a description of your piece if you would like to.
Mail your Submission to:
Keycon 35 T-Shirt Contest
c/o Keycon Inc.
P.O. Box 3178
Winnipeg MB   R3C 4E6
Note: Contestants are reminded to consider postal delivery times when shipping their artwork. Artwork must arrive by August 15, 2017.
---
T-Shirt Contest Q&A
Q. What can I win?
A. Your work will be announced as the Winning entry on the website and your design will be printed on one of the T-Shirts being printed for Keycon 35, a copy of that T-Shirt for you to wear with pride, and 20 points to the faction of your choice.
Q. What happens to the non-winning submissions?
A. Keycon 35 and WinSFA may use them for other publications artwork and promotions?
Q. What if I don't win? Can I still get a T-Shirt?
A. Yes! The winning T-Shirts will be available for pre-order only.
Q. Can I buy the winning T-Shirta at the convention?
A. No, they will only be available for pre-order.
Q. Will there be any T-Shirts available at the convention?
A. Yes! However, the design for the T-Shirt has yet to be finalised.
Q. Can I enter more than once?
A. Yes! You can enter multiple times for one faction or for both.
Q. Do I have to submit entries for both the Tech and Magic factions?
A. No, but you are welcome to do so.
Q. Can I submit a design that combines both Tech and Magic? E.g., a Technomage?
A. No, sorry. Your design should be something that is clearly recognizable for the faction that it represents.
Q. Can my submission be like black and white, photorealistic or a line drawing?
A. We encourage you to be as bold with colour as you like or not. All artwork should be clean and ready for printing output. Line art, stencil shapes, geometric designs, in addition to mix media, paintings, pastels, etc are all welcome to participate!
Q. Is there a template available?
A. There is a physical template for the minimum 8.5″ x 11″ design and an example of a digital example below. Please remember that all digital submissions should be set to 300 dpi.
Keycon_35_TShirt_Physical_Template PDF file Download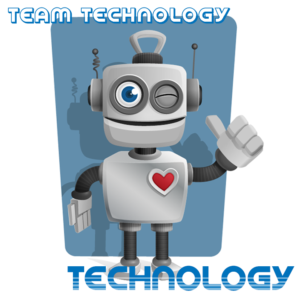 Digital designs should be set to a minimum of 10″ x 10″ and at 300 dpi.
File formats accepted include: PSD PDF, PDF, .eps, .png and .tiff.
Please contact us if you have other formats, questions about submission or need to arrange a physical media drop off for files over 20mb.