Keycon 35 is pleased to announce Keycon's Minicon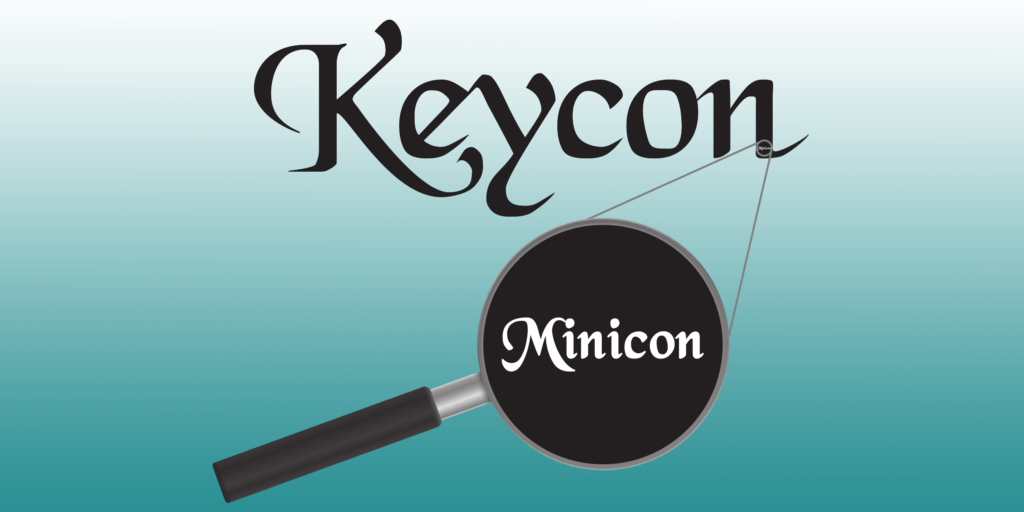 Details
When/What:
Minicon will take place on January 27, 2018
Main Event (FREE) – 10:00am – 4:00pm
Gaming
Art Show / Sale
Dealers
Panels
and more…
Dinner – 5:00pm – 7:00pm
Menu
Pulled Pork Sandwiches
Vegetarian Option: Chipotle Hummus, Tomato and Cheese Sandwich
Potato Wedges
Pickles
Coleslaw
Social / Dance – 8:00pm – 2:00am
Music
Dancing
Cash Bar
and more…
Theme: Masks

Where:
Royal Canadian Legion, St. James Branch #4
Upper Floor
1755 Portage Ave, Winnipeg, Manitoba R3J 0E6
Membership:
All Day / Dinner & Social – $20
All Day / Dinner & Social 6yo – 12yo – $10
All Day / Dinner & Social 5yo and under – FREE
10am-4pm only – FREE!
FAQ
Q: How much are dealer tables?
A: Tables are 25 dollars and are limited to 1 table per dealer, tables are first come first serve! Tables do not include a social/dinner ticket for the evening event.
Please email dealers35@keycon.org to reserve or get more information!
Q: Will there be an Art Show / Sale?
A: Yes, contact artshow35@keycon.org for more information
Q: Will there be Panels/Programming?
A: Yes, if you would like to run a panel, please contact programming35@keycon.org for more information