Keycon has a tradition of offering support to our community. Each year we feature a charity or community group to support.
This year we have several groups exhibiting on the 11th floor, near the central staircase (Saturday, May 20, 2017 : 9am-4pm).
Featured Charity
Our featured charity is the Mood Disorders Association of Manitoba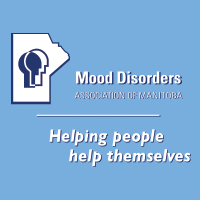 Mood Disorders Association of Manitoba (MDAM) is a non-profit organization founded by Gwen Finnen in 1983 as the Society for Depression & Manic Depression of Manitoba. Today, MDAM operates throughout Manitoba, supporting those affected by mood disorders, their friends, families, caregivers and supporters.
Additionally
The following charities and groups will also be in attendance at Keycon this year.