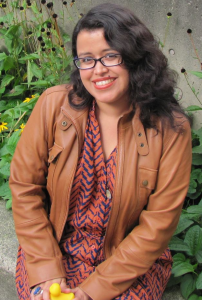 Mexican by birth, Canadian by inclination. Silvia lives in beautiful British Columbia with her family and two cats. Silvia has edited the anthologies Dead North, Future Lovecraft and the forthcoming Fractured: Tales of the Canadian Post-Apocalypse.
Her short stories have appeared in places such as The Book of Cthulhu and Imaginarium 2012: The Best Canadian Speculative Writing. Her debut short story collection This Strange Way of Dying was published by Exile Editions in 2013. Her debut novel, Signal to Noise, will be published in 2014 by Solaris.
She blogs at silviamoreno-garcia.com and Tweets @silviamg.