CANCELLED
We are very disappointed to announce that Jonathan Maberry will be unable to attend Keycon 2014 because of a scheduling conflict. We thank him for his support and hope that we will be able to bring him back as a guest in the near future.
---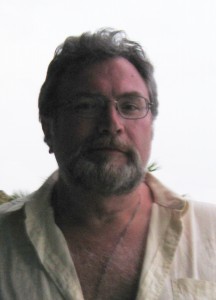 Jonathan Maberry is a NY Times bestselling author, multiple Bram Stoker Award winner, and freelancer for Marvel, Dark Horse and IDW Comics.
His novels include CODE ZERO, Extinction Machine, Fire & Ash, Ghost Road Blues, Patient Zero, and many others.
Forthcoming books include a new mystery-thriller YA series, WATCH OVER ME, scheduled to debut in 2015; a middle-grade science-fiction horror series, THE NIGHTSIDERS (scheduled for later 2014), and the first in a new series of adventure fantasies inspired by the DEADLANDS role-playing game.
His nonfiction books include ULTIMATE JUJUTSU, THE CRYPTOPEDIA, ZOMBIE CSU, Wanted Undead or Alive, and others.
Jonathan's award-winning teen novel, ROT & RUIN, is now in development for film, as is DEAD OF NIGHT, a adult zombie novel. He's the editor/co-author of V-WARS, a series of vampire-themed anthologies, co-editor of the forthcoming dark fantasy anthology, OUT OF TUNE; and is developing other anthology projects for adults and teens. He was a featured expert on The History Channel special ZOMBIES: A LIVING HISTORY and was featured on the commentary track of NIGHT OF THE LIVING DEAD REANIMATED.
Since 1978 he's sold more than 1200 magazine feature articles, 3000 columns, two plays, greeting cards, song lyrics, and poetry. His comics include CAPTAIN AMERICA: HAIL HYDRA, DOOMWAR, MARVEL ZOMBIES RETURN and MARVEL UNIVERSE VS THE AVENGERS; and in 2014 will launch V-WARS (IDW) and BAD BLOOD (Dark Horse). Jonathan writes SCARY OUT THERE, a weekly blog for the Horror Writers Association that features interviews with the top names in young adult horror fiction. Many of his short stories have been released as audio collections from Blackstone, including JOE LEDGER: SPECIAL OPS, TALES FROM THE FIRE ZONE and HUNGRY TALES.
Jonathan writes the SCARY OUT THERE blog on teen horror fiction for the Horror Writers Association; he's a Contributing Editor for The Big Thrill (the newsletter of the International Thriller Writers), and is a member of SFWA, IAMTW, MWA, SCBWI, and SFWA, as well as a jurist for the Edgar and Stoker Awards. He teaches the Experimental Writing for Teens class, is the founder of the Writers Coffeehouse, and co-founder of The Liars Club. Jonathan lives in Del Mar, California with his wife, Sara Jo and a fierce little dog named Rosie.